Installing Submarine in your Shopify Plus store.
---
1. Installing Submarine
Installation of Submarine is intended to be as simple as possible. The steps for getting up and running on Shopify Plus consists of just two steps.
Installing the Submarine app.
Accepting the Submarine agreement.
1.1. Prerequisites
Because Submarine integrates directly with Shopify's purchase options (which are a relatively new addition to the platform), Shopify places a few restrictions on Submarine's use.
You have a Shopify store, with app install permissions
You've configured Shopify Payments (this includes development and testing stores, as currently purchase options will only be enabled for stores with Shopify Payments turned on).
1.2. Installing the Submarine app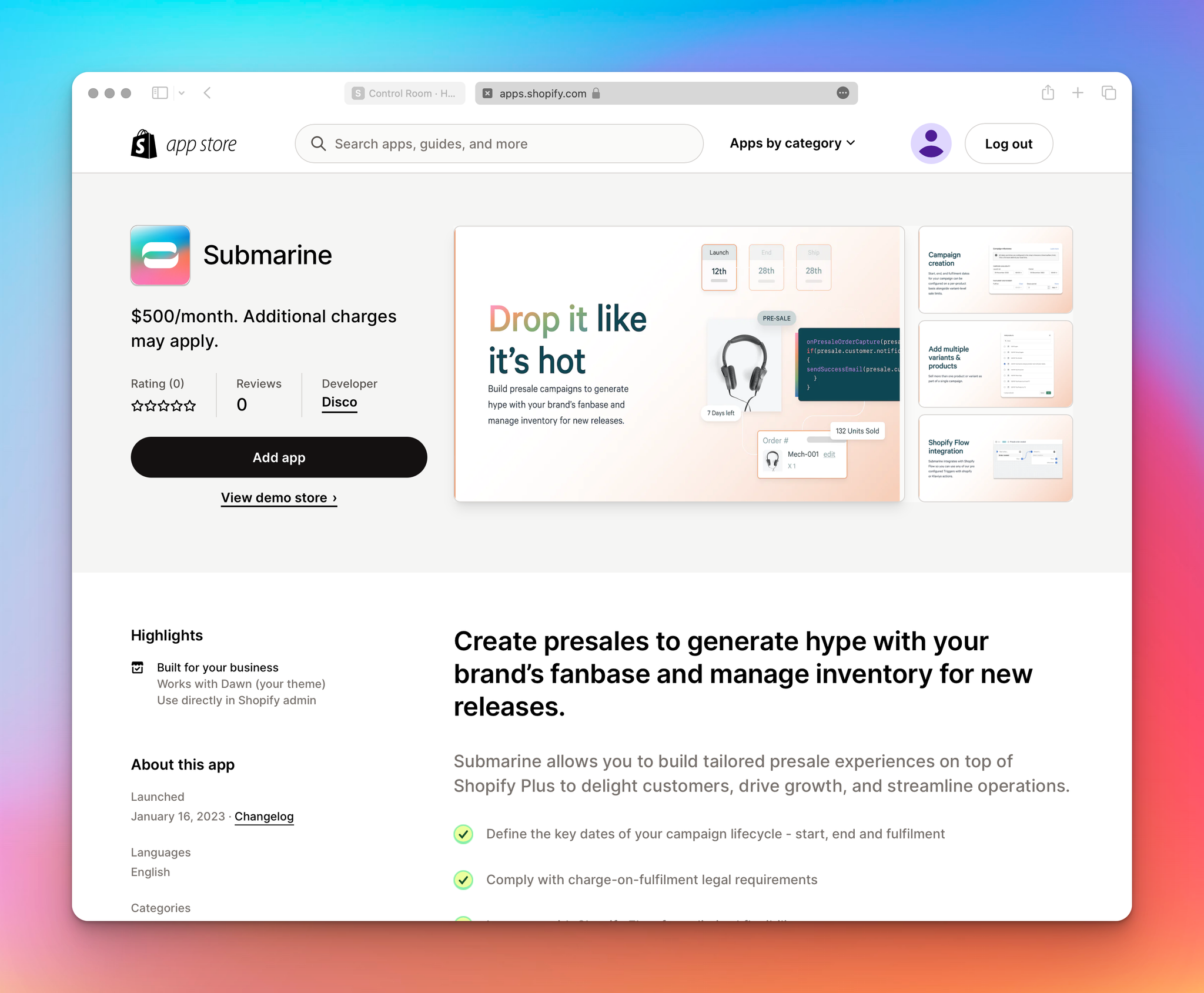 1.3. Accepting the Submarine agreement
When the Submarine app loads for the first time, you'll be prompted to approve the Submarine subscription. Note that for staging and development stores the process will be the same, but with zero cost.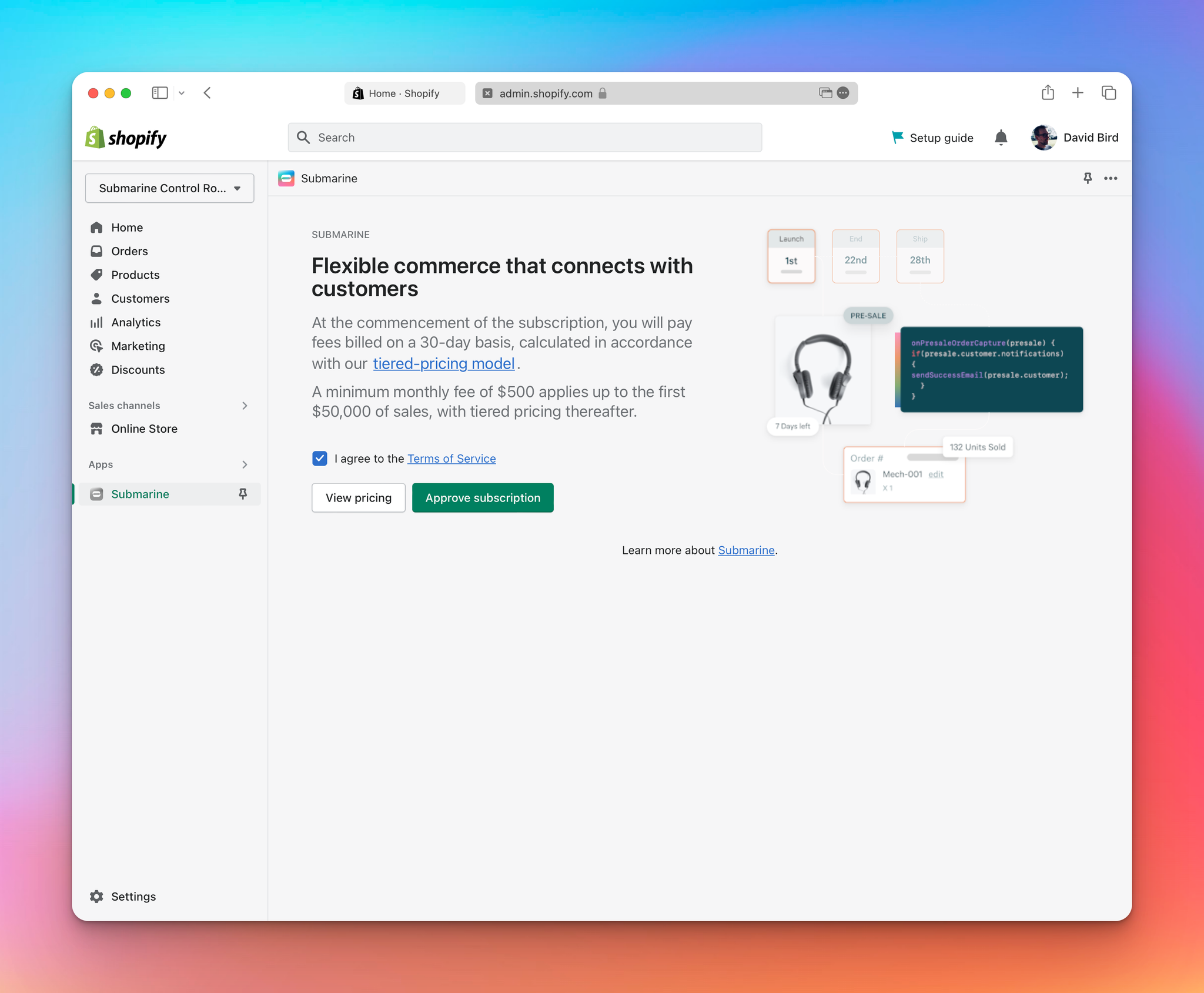 When approved, you'll be redirected back to the Submarine home page.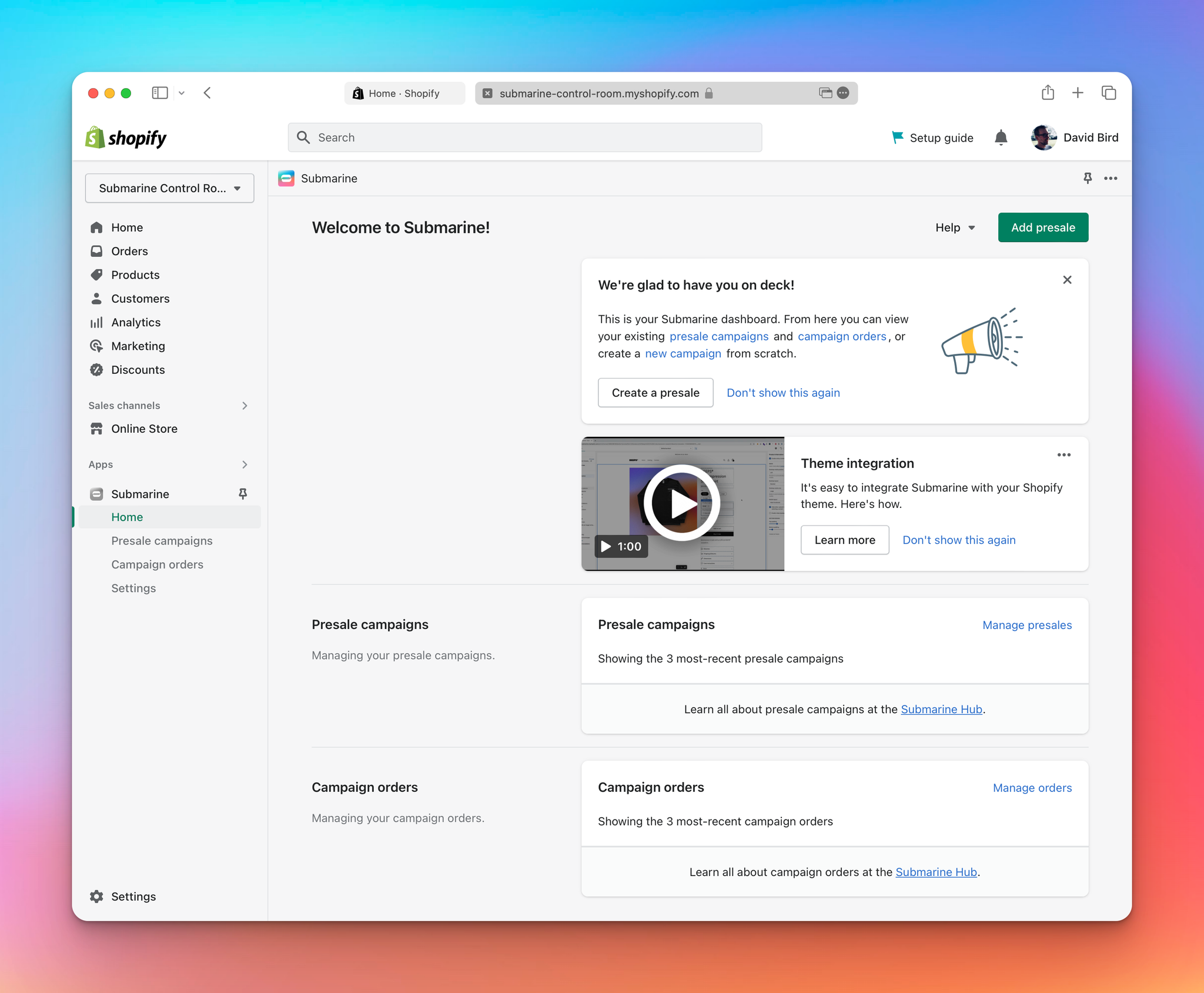 2. What's next?
You've done the hard part, now comes the fun bit.
Getting started with Presales